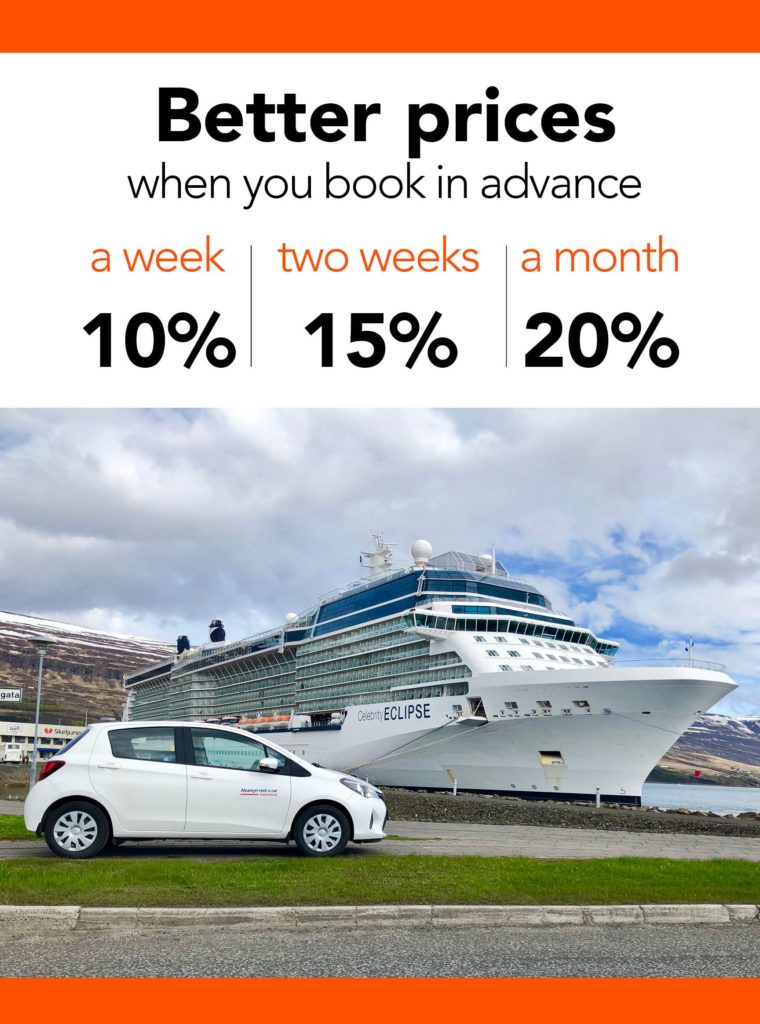 OUR FOCUS
Communication
We are always open. Feel free to give us a call at any time! +354 611 5666
Local
Iceland is full of hidden treasures, but we know them all. We are always ready to give you good travel tips.
Safety
All of our cars are the latest models, to insure your safety.
Low rates
Our rates are highly competitive and we know that accidents can always happen, which is why we don't charge cancellation fees.
Who are we?
Akureyri rent a car | Icelandcar is a family owned car rental located in Akureyri, Iceland's capital in the north. The north of Iceland is full of amazing sights, that are most within two hours drive from Akureyri. Our goal is to make sure you see them all during your stay in Akureyri.

Secure webpayments by Korta

Akureyrirentacar.is
Vaðlaheiði ehf

Furuvellir 22

600 Akureyri

Kt. 681212-1670

VAT no: 128174